Aug 10, 2018 at 6:00 pm to Aug 16, 2018 at 11:00 pm
The Reserve Club At Woodside Plantation, Aiken, SC
Event Summary
Tennis, Cocktails, Tennis Pro's, Dancing, Jazz, Silent Auction, Golf Cart Raffle!
All Benefiting the United Way of Aiken County
See you at the Reserve Club in Aiken, SC August 10th and 11th!
About Green Racquets:
Green Racquets, Inc. is a nonprofit organization designed to promote recreational opportunities (specifically tennis) to both juniors and adults in various formats. These opportunities include but are not limited to, instruction, organized competition setting, and/ or events that benefit communities and potentially local organizations.
The inaugural Green Racquets Classic was held at the West Lake Country Club in Augusta, GA. Presented by Textron Specialized Vehicles, the event featured 17 Grand-Slam Winner, Gigi Fernandez and her "Gigi Method" of doubles instruction, along with tennis celebrity MC, The Koz – David Kozlowski. The celebrity tennis event was a smashing success, and proceeds benefited the United Way of the CSRA.
2018 Green Racquets Classic
We are truly excited to announce the Second Annual Green Racquets Classic at the beautiful Reserve Club in Aiken, South Carolina August 10- 11th, 2018 with a return trip to the CSRA for The Koz!
For the 2018 Green Racquets Classic we are adding a Celebrity player Mikael Pernfors!
Mikael Pernfors has back to back NCAA Championships for University of Georgia. He was a French Open Finalist beating Becker, Edberg before losing to Ivan Lendl. He held a top 10 in the world ranking with wins over Andre Agassi, Pete Sampras and Mats Wilander! We are so excited to have this great player here to provide instructional support for your game.
Proceeds to benefit the United Way of Aiken County.
This promises to be an exciting weekend for the tennis community!
Following the Tennis we will have the Green Gala a fun event with Dinner, Dancing and a Raffle for a custom Golf Cart! So you get your best Green Tie, Suit, Pants or Dress and come join us for a great night.
For more details and all other inquires, please feel free to contact: Tracy Zawacki: tzawacki@troy.edu Andrew Burrow: aburrow@thereserveclubatwoodside.com
Event Details
Friday, August 10th
Tennis Clubhouse – The Reserve Club
6:00 PM – VIP Meet and Greet/ Wine and cheese welcome reception Live Jazz on patio
6:30 PM – Drilling with the KOZ on stadium court
Bonus Fun:
Come join Jim Haneklau from Wilson Racket for an evening of tennis drills, Wilson goodies and DEMOS!!
Saturday, August 11th
Tennis Clubhouse – The Reserve Club
9:00 AM – Continental breakfast open
Courts open for warm-up/play
10:00 AM – clinic
11:00 AM – clinic
12:00 noon – 1:30 PM – Classic Greens Luncheon
Tennis Clubhouse – The Reserve Club
1:45 PM – Group photo
2:00 – 4:00 PM – The Mixed Greens, a fun rotating round robin – pros and players to rotate
6:00 PM – Green gala Cocktail hour, viewing Silent Auction items
7:00 PM – Welcome Speakers
8:00 PM -Silent Auction, dinner, dancing /Featuring Bill Karp Jazz Trio
Event Sponsors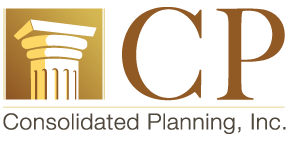 The Reserve Club At Woodside Plantation
3000 The Reserve Club Drive
Aiken, SC, 29803
Aug 10, 2018 at 6:00 pm to Aug 16, 2018 at 11:00 pm
Re-send Order Confirmation